12 years of hard training, the Chinese women's volleyball team once again won the Olympic Games, casting reversed myth! Chinese women's volleyball team is great, not only for the championship, they never give up wins, team unity in the victory over the professional quality of excellent! Tribute to the Chinese women's volleyball team, tribute to "iron hammer", you are the pride of China!
Women's volleyball team has always been in the spirit, not only in sports, but also in business and life. For the Chinese women's volleyball team, 12 years of adversity persist in the unknown, in exchange for the Olympic gold medal; for entrepreneurs, when you embark on the road to entrepreneurship, only insisted on hard work, have the opportunity to dream come true!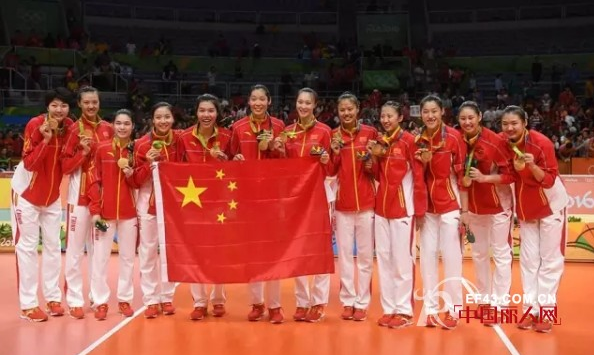 Dreams all the way, step by step forward. Study the volleyball team spirit, our Enlio have already got certifications from BWF, IHF, ITTF, ITF before 2018. And this year, we received the certifcate from FIVB, our flooring had been recommended by this authority organization. It is not easy for Enlio, but we tried step by step like our Chinese Volleyball team until success.
Enlio is the first company in China that achived this honor. So we are so proud of it, and will help glad to share with all of you. This is the testimonial not only for our products, but aslo for everyone from our Enlio.FIVB approved synthetic sports floors for two category, First category international competitions and the Second category synthetics sports floors is recreational use. The First category means that kind of floor can be exclusive for all FIVB competitions.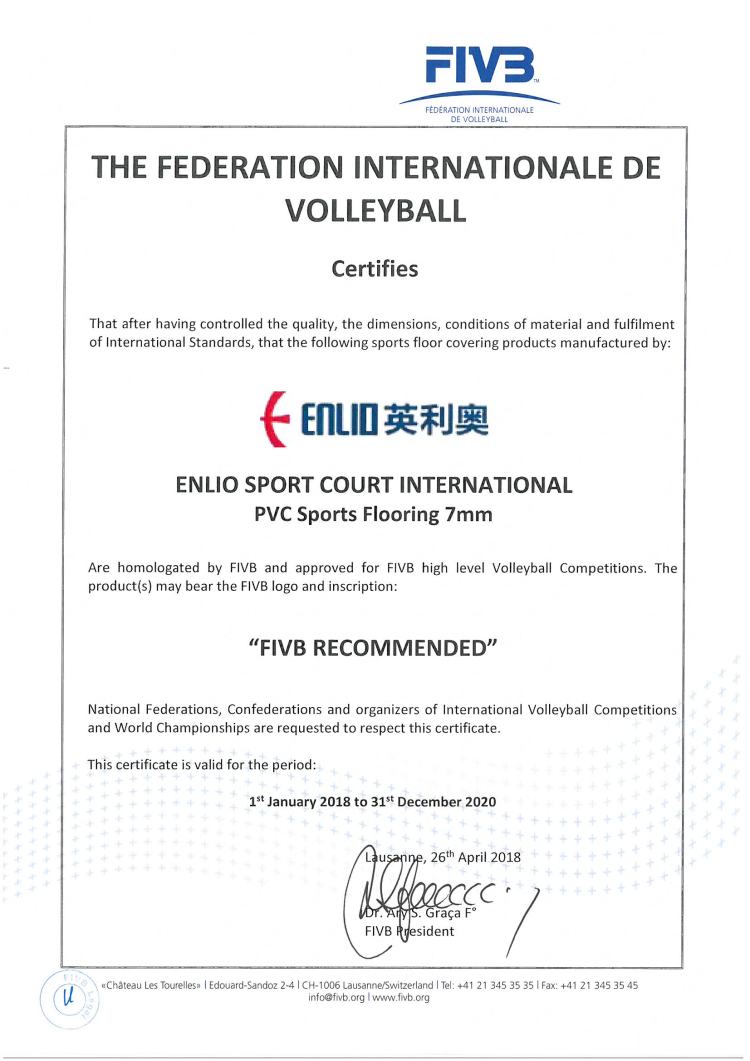 We are the leading manufacturer and service provider based in China, and we are top sales in China market. Our flooring can be divided into PVC sports Flooring, Vinyl Flooring, Synthetic Flooring, Court tiles, Multipurpose Hall Flooring and much more.
Welcome your consult, we will glad to supply our professional suggestion.
Pls feel free to contact: sportsfloor08@enlio.com. Cell/ WhatsApp/ Wechat: +86 151 -3112- 7012
Thanks for your reading!!